Surround yourself with the best agencies
From web design to advertising campaigns, we guide you to the right marketing agencies.
100% free - Fee is charged to agencies willing to collaborate with you.
arrow_downward
They talked about us in the press
1k
Successful collaborations per year
What kind of agencies are selected?
The best ones, but not necessarily the biggest ones.
Shortcut Advertising
What a client said about thems:
Creation of website & google ads campaign
Marc Planckemanager, Cantaloupe Interim Management
Coyote
What a client said about thems:
Une agence enthousiaste, créative et totalement à l'écoute du client. Des collaborateurs motivés qui nous surprennent tous les jours par leur efficacité et leur savoir faire. Une agence qui respecte les budget des PME et comprend les challenges d'aujourd'hui. L'essayer c'est l'adopter.
Valerie van DelftCommunication Director chez CONCEPTUM!, Conceptum Fairs & Exhibitions
PROFIRST Intl.
What a client said about thems:
Excellent team, flexible and very professional
Steph JoirisCreative Partner, Adjust
EVO Group
What a client said about thems:
Agence sérieuse, communication et travail efficace.
Daniella DuckaertComptable, Expertia
148 - Agence de communication
What a client said about thems:
Je n'ai eu que des retours positifs sur le Tumblr, bravo ! Le rendu est très bien, très bon boulot de votre part :)
Constance Ania
Dupont Lewis
What a client said about thems:
Nous travaillons avec Dupont Lewis depuis 4 ans sur tous nos points stratégiques en marketing et communication. La créativité et la rigueur dont ils font preuve ont largement contribué à installer une relation de confiance à long terme entre nos deux sociétés. Je les recommande donc vivement
Richard ALEXANDREPdg, Indiana cafe
Superkraft
What a client said about thems:
Een super tof, hands-on team waarvoor niets teveel is. Vragen en problemen worden direct aangepakt. Ik ben zeer tevreden van hun service en klantencontact.
Steven Van VlasselaerZaakvoerder, 2VRent
SECONDFLOOR
What a client said about thems:
Plusieurs collaborations et toujours aussi agréable !
Corentin HelleputteCo-fondateur, Owlthink
Socialsky
What a client said about thems:
Great team to work with, excellent follow up and pro active work!
harry verhoevenbrand manager, LOUIS VUITTON MOET HENNESSY
New Step Media
What a client said about thems:
Marketing campaigns Social media Brand awareness Strategy
AmrMarketing, Mark
Pixelis
What a client said about thems:
Pixelis has been supporting us on new Brand positioning and packaging revamp projects I have worked with different teams among the agency. They are all highly committed and reactive. They are creative and often come up pro-actively with new ideas. And most important point for me: their integrity. They deliver what they said during the pitch. Working with them is a real pleasure and I highly recommend.
Gregory FaureInnovation Director Europe, Princes Foods
Zee Group
What a client said about thems:
Ayant un besoin de travailler sérieusement le référencement de notre marque et du site internet advanGO, plateforme web de gestion pour CSE, nous avons fait le choix d'un prestataire de proximité. Après consultation, nous avons opté pour l'agence Zee Media. Ce choix, basé sur une réputation et une confiance, s'est confirmé avec le temps. À l'écoute, disponible et sympathique, l'équipe Zee Media a su apporter son expérience qui contribue, aujourd'hui, à notre visibilité essentielle sur internet !
Olivier DROGUEResponsable Marketing, Helfrich
BBS
What a client said about thems:
The creation a new website for our company
BENHAMOUCEO, La Centrale des SCPI
LaMagnética
What a client said about thems:
Empezamos a trabajar con La Magnètica en el año 2009 y desde entonces se ha convertido en un colaborador fundamental en la estrategia digital de la Fundación. Sus servicios van desde la consultoría técnica con informes que nos entregan regularmente y análisis sobre cómo mejorar el posicionamiento SEO a la conceptualización y diseño de nuestras páginas web y sus nuevos apartados y el asesoramiento en todo lo que está relacionado con la comunicación online de la institución. Desde 2014 con la renovación de nuestra página web, por la que La Magnètica trabajó en la conceptualización y optimización del diseño, usabilidad y funcionalidad, y con la publicación del diseño renovado del Catálogo Razonado de Pinturas de Salvador Dalí en diciembre 2017, hemos confiado en una empresa que demuestra su profesionalidad tanto desde el punto de vista de respeto de los tiempos de entrega de los proyectos y del presupuesto acordado, como de la capacidad de entender nuestras necesidades y deseos. Nuestra valoración del trabajo de La Magnètica en los proyectos pasados y en los que actualmente están llevando a cabo con nosotros no puede ser más positiva. We began to work with La Magnètica in 2009. Since then it has become a fundamental collaborator in the digital strategy of the Dalí Foundation. Their services range from technical consultancy (with regular reports and analysis) to SEO improving and conceptualization. They also help us design our web pages and new sections and give us advice on everything related to online communication. In 2014, we updated our website completely. La Magnètica worked on the new design's conceptualization and optimization, on usability and functionality. Another important project was, in December 2017, the launching of the new design of Salvador Dalí's Catalogue Raisonné of Paintings. To do so we relied on a company, La Magnètica, that showed professionalism from the point of view of respect for delivery times and for the agreed budget. They are very good at understanding our needs and wishes. Our opinion of La Magnètica's job in past and future projects with us cannot be more positive.
Cinzia AzziniDigital media, Fundació Gala-Salvador Dalí
Biggerband
What a client said about thems:
Le projet réalisé par Biggerband pour la Maison Dior Parfums était d'une envergure colossale, et surtout...jamais fini! Après des mois d'allers-retours sur tous les sujets possibles et imaginables, je dois dire que la qualité du résultat est très très satisfaisante. Nous avons beaucoup évolué par rapport au début du projet, ce qui me paraît naturel lorsque l'on travaille main dans la main avec des professionnels performants et soucieux de délivrer le meilleur résultat possible. Pour être honnête, nous avons même modifié le brief en cours de route à plusieurs reprises. Mais ça n'a jamais découragé l'agence, qui a su affronter TOUS les rebondissements qu'on imagine quand on touche à l'image d'une grande Maison de luxe. Que dire de la réactivité et de l'accessibilité des personnes qui ont travaillé sur ce projet… ? Simplement que j'ai eu le chef de projet en speed dial pendant 1 an, aussi bien pour des discussions stratégiques que pour des détails infimes sur la plateforme, en passant par les quelques dizaines d'appels concernant des bugs qu'il a dû résoudre dû jour pour le lendemain, ou des revues de presse de 2600 pages à créer à la mano en mobilisant presque toute l'agence…et qu'il n'a jamais craqué. Je peux dire avec certitude que leur patience a été à toute épreuve, comme leur ouverture d'esprit. Ces attributs que l'on n'utilise pas souvent pour décrire les Maisons de luxe, connues pour vouloir tout tout de suite et exactement de la façon dont elles le veulent. Biggerband apporte une certaine dose d'humilité et d'humanité qu'on pourrait trop vite oublier dans un milieu comme le nôtre. Chapeau. Un vrai plaisir. Notre projet aujourd'hui est définitivement BIGGER grâce à eux, et nous l'avons sans nul doute réalisé en BAND(E).
Caroline FlorenceAttachée de Presse Internationale, PARFUMS CHRISTIAN DIOR
EVerythink PR boutique
What a client said about thems:
Estupendo equipo creativo y lleno de energía que hace posible los proyectos más ambiciosos 🎈 Como Agencia del Ranking Top 100 Mujeres Líderes y su Gala Anual, han trabajado multiplicando su impacto y repercusión mediática.  Además han colaborado en proyectar mi imagen y reputación como líder de la iniciativa.
Mercedes Wullich de LlanoDirectora General, Mujeresycia & Top 100 Mujeres Líderes
datasocial
What a client said about thems:
Acabamos de iniciar una colaboración con un gran equipo profesional y una gran persona en la dirección con una disponibilidad plena en nuestro proyecto de Inbound marketing y RRSS. Tienen una amplia visión y experiencia del negocio y esperamos recoger muy pronto los frutos. En cuanto al presupuesto, se han ajustado perfectamente a nuestras necesidades y han sido totalmente transparentes en todo momento.
Rosalía peraltaResponsable de área CCEE, DVD El Corte Inglés
Talentum Digital
What a client said about thems:
Grandes profesionales, responsables, amables y, sobre todo, un partner fiable y rentable. Una opción muy honesta dentro del outsourcing de marketing.
Pablo VargasResponsable de Marketing y Comunicación, Grupo Lasser
Equinoa
What a client said about thems:
Develop our digital strategy through different ads campaign
Yoann EscobarProdcut Owner, Creacard
Comith
What a client said about thems:
Samenwerken met Comith betekent weten waar je aan toe bent. Alle medewerkers zijn professionals in hun job en argumenteren hun kanaal-, content- en designkeuzes. En misschien nog belangrijker: ze houden woord. Door de korte communicatielijnen slaagt Comith er bovendien in om snel te reageren. Comith denkt mee met de klant en weet de flitsende communicatiewereld te verzoenen met de tragere procedures binnen de overheid. Comith gaat resultaatgericht te werk en aarzelt niet om ook het eigen werk kritisch te evalueren.
Inge PaemenWoordvoerder, Brussel Mobiliteit
Mayple
What a client said about thems:
With Mayple's advice, our estate firm has nearly met its goal for increased property listing volumes. The team is transparent about their reporting, which allowed us to monitor our budget and strategy efficiently. Mayple has been a great investment.
Osher OsiOwner, Sinergia
Glocally
What a client said about thems:
Creación de una campaña de marketing local en la ciudad de Vigo.
Omar LorenzoDirector de Marketing, Evenplus Producciones S.L.
The Mood Project
What a client said about thems:
La experiencia con Mood ha sido fantástica. Planteamos un concurso a través de la plataforma y seleccionamos su propuesta por estratégica. Era un proyecto para reposicionar la marca y diseñar el plan estratégico de comunicación. Durante la fase de Reposicionamiento estratégico fuimos desgranando la esencia de la compañía y construyendo la transformación de nuestra marca sin perder el foco y con eficacia. En los workshops participábamos personas de distintas partes de España, y Mood se adaptó a esta situación, optimizando al máximo cada reunión. Mood creó desde el primer momento un excelente clima de trabajo, y la confianza en ellos aumentó taller a taller, entregable a entregable. Dada la confianza en la calidad de su trabajo y visión, una vez acabado este proyecto continuaron con otros dentro de la compañía. Destacaría su capacidad para entender nuestro negocio en muy poco tiempo y su visión estratégica, realista pero a la vez innovadora. Acciones con contenido y con sentido.
Jorge AguilarDirector de Marketing, TRADE CORPORATION INTERNATIONAL SAU
Poixel
What a client said about thems:
When I first saw your work I had a good impression about what you deliver, but I couldn't know what I need exactly and I was afraid of not getting what I want. Your experience & knowledge got me disposed of my concern. The work was amazing & it was beyond my thoughts. I suggest for every entrepreneur to meet you in person and discuss the ideas and I'm certain that they will insist to work with Poixel.
Mohamed Al MaroufFounder, Aitch Aitch
Infostrates
What a client said about thems:
L'agence Infostratesaccompagne hotelF1 depuis plusieurs années sur le nouveau positionnement road-trip de la marque, notamment sur les sujetssuivants : refonte du site web hotelF1, réalisation de la nouvelle charte graphique et de la charte éditoriale. Infostratesa mis en place le générateur de road trip Frenchtrip.frqui permet à l'utilisateur de générer son road trip partout en France et de connecter les destinations exceptionnelles aux hotelF1. Infostratesa accompagné la marque dans toutes les étapes du projet : de la conception (UX/UI, création des contenus et pilotage projet) à la réalisation (recettage) et a collaboré avec agilité avec tous les services du groupe Accor. Infostratesest une agence à taille humaine où l'écoute et le dialogue sont rois. Agence pro-active, chaleureuse, à l'écoute et réactive.
Olivia GandiniBrand Content Manager, hotelF1
EvolveDigitas
What a client said about thems:
Working with Evolve was a pleasant experience. Team is passionate and collaborative. All the very best.
Khantil ShahSenior Manager - Corporate Communication, Arvind Limited
PURE illusion
What a client said about thems:
Une agence professionnelle, réactive, et fiable !
Mme DubiéRH, Fidérim Consulting
deBottomLine
What a client said about thems:
We are very proud to work with the Bottom Line as partner! TBL started up our Social Media campaign from scratch and helped us develop the specific strategy until the execution in a very short period and wel defined proces. ( within +/- 3 months time ) A very hand on approach very close to the client needs with regulary checkpoints if everything is alligned and in line with the KPI's. Always in line with the budget requirements. Steven and Veerle and Marlies a very nice people to work together in a constructive challenger role. We want to establish an long term partnership with TBL Patrick
Patrick HoubenSales&Marketing Manager, Yakult Belgium
sendian creations
What a client said about thems:
you are awesome company and deliver a high quality services thanks a lot to making my company branding and digital marketing campaign.
Belal MagdyCEO,
Dropsolid - The Digital Experience Company
What a client said about thems:
Nieuwe website bouwen in vernieuwde branding met ruimte voor snelle opbouw van pagina's met herbruikbare blokken.
Lieselot HuysmanMarketing operations coordinator, Teamleader NV
The Lift
What a client said about thems:
La agencia de marketing The Lift cambió el rumbo de nuestra empresa. En 2016 nos encontramos en una situación bastante difícil debido a la penalización por parte de Google de nuestra página web y contactamos con Oscar García uno de los especialistas que tienen en SEO. Al principio fuimos un poco reticentes a realizar todos los cambios que teníamos que hacer pero finalmente seguimos sus consejos y la página fué recuperando posiciones. Pasamos de una facturación de 30.000€ mensuales a ser líderes del sector y posicionarnos por delanete de grandes empresas. Nos integraron una estrategia SEO, Google Shopping, Remarketing y una estrategia de linkbuilding. La comunicación fué siempre muy buena y muy personalizada. Estamos muy agradecidos a todo el equipo: Natalia, Ale, Joaquim, Oscar, Toni .
Luis MartinezCEO, Tecnocio
Wirelab
What a client said about thems:
From my very first contact, Wirelab impressed me with their enthusiasm, speed and ideas. They are a bunch of talented, passionate and knowledgeable people, that I really enjoy working with. I'm sure we are going to be working together on more projects in the future.
Katya LebedevaMarketing Manager, Yanga Sports Water
Black Pizza
What a client said about thems:
Nous avons sollicité l'agence Black Pizza dans le cadre d'un appel d'offre. L'agence a fait preuve d'un très grand professionnalisme et d'une implication qui nous a très agréablement surpris. Je recommande cette agence à celles et ceux qui cherchent une véritable agence créative. En plus d'être aimables, serviables, et dévoués, l'ensemble de l'équipe sait faire preuve d'une grande imagination avec un travail particulièrement bien soigné. Travailler avec Black Pizza, c'est allier le professionnalisme au plaisir.
Cédric K.Responsable du Développement, Seti Ingénierie Conseil
Clockwise Software
What a client said about thems:
Despite a large time difference, Clockwise Software was incredibly responsive to questions and worked after hours to ensure availability. They had flexible project management, effective coding and design, and thorough testing.
Ignacio DoncelCEO, Wishyoo
AB4 Systems
What a client said about thems:
Great team, great vision. Fully involved in the process of developing and publishing a mobile product.
Laurentiu BalasaCEO, T-Me Studios
POP Communications
What a client said about thems:
Great group of professionals with ground breaking ideas, in-depth knowledge of the market and a result driven approach. We have worked with them on several projects including social media engagement and PR. I will definitely recommend them.
DamolaAlliConsumer Engagement Manager, tajawal
Oh! my brand
What a client said about thems:
Trabajar con OhMyBrand! ha resultado una experiencia fantástica. Gente responsable y flexible, con iniciativa y sobre todo muchas ganas. Se anticipan a tus necesidades, dan soluciones y están a la última. Han modernizado nuestra página web y esta ha dado un vuelco de 90 grados. Ahora es una página cómoda para el usuario y una magnífica carta de presentación de nuestra editorial. Seguiremos trabajando con ellos, sin duda.
Natalia MosqueraEditora, Ediciones La Cúpula
ELSE & BANG
What a client said about thems:
J'ai eu le plaisir dans le cadre de mon travail dans le domaine de la communication digitale de solliciter ELSE & BANG. Une équipe très dynamique et très performante que je recommande vivement pour ses prestations de qualité.
Frédérique touitouWebmerchandiser, BUSINESS FRANCE
Optimize 360 Agence de Référencement
What a client said about thems:
Increase direct booking from our official website
Cyprien BOCHERGeneral Manager, XO HOTEL PARIS
Dynamic Creative
What a client said about thems:
Revoir notre communication digitale pour être plus punchy face à nos concurrents
ALSResponsable technique, Arts & Lettres Signalétique
Adjust
What a client said about thems:
Digital agency with multiple qualities, with a team at the forefront of technology and able to meet any challenge. Made excellence a priority and always ahead of its competitors. Great atmosphere and very good contact with the team.
Charles PattynUI / UX Designer, Capver
If we were you
What a client said about thems:
If we were you is our main design / communication agency we're working with for several years now. They designed our new logo, website, ... and we couldn't be more happy about this. As we are an IT Staffing agency, it is not simple to create things for our business, but If We Were You really understands the field we're working in, which makes it easy to collaborate. If you need some creativity for your business, If We Were You is the agency you need!
Reinhardt HaveransContent & Growth Officer, Brainbridge BVBA
The Crew Communication
What a client said about thems:
Create a new website , also responsive and more attractive for the visitors. We needed a website more interactive.
musée van BuurenConservator, Musée van Buuren
Digital Advice Group
What a client said about thems:
We worked with Digitag in order to increase the visibility of a new advertising campaign for one of our clients. Thanks to the analysis and implementation of new digital tools, the campaign received an outstanding amount of reach and engagements creating a large follower base. We worked in an agile way to maximize the value for our clients and to optimize their budget according to their evolving needs. It's helpful because it allows the stakeholders to change the scope of the project and to be really flexible according to the results of the different channels and strategies. Sacha and his team were really helpful and help us to succeed this digital campaign.
David HekkersManaging Director, Noûs
You're a talented agency? Join us!
Who uses Sortlist?
Decision makers from thousands of companies.

Sylvie T'Jaeckx
I was surprised by the quick and personal reply, challenging me with the right questions to determine a better briefing. This resulted in a spot on list of agencies who can help us out.

Damien Thayse
If I had to recommend Sortlist to friends or clients, well, I would say that it really saves a lot of time. From the moment I sent the message on Sortlist, two days later everything was settled! And most of all, it was relevant!

Jean Minne
I posted a project on Sortlist explaining my needs. Within two days, four agencies contacted me for a meeting. They explained what they were doing and how it fitted my needs. Finally, it went really fast with the selected agency to go forward in the process.
Read more testimonials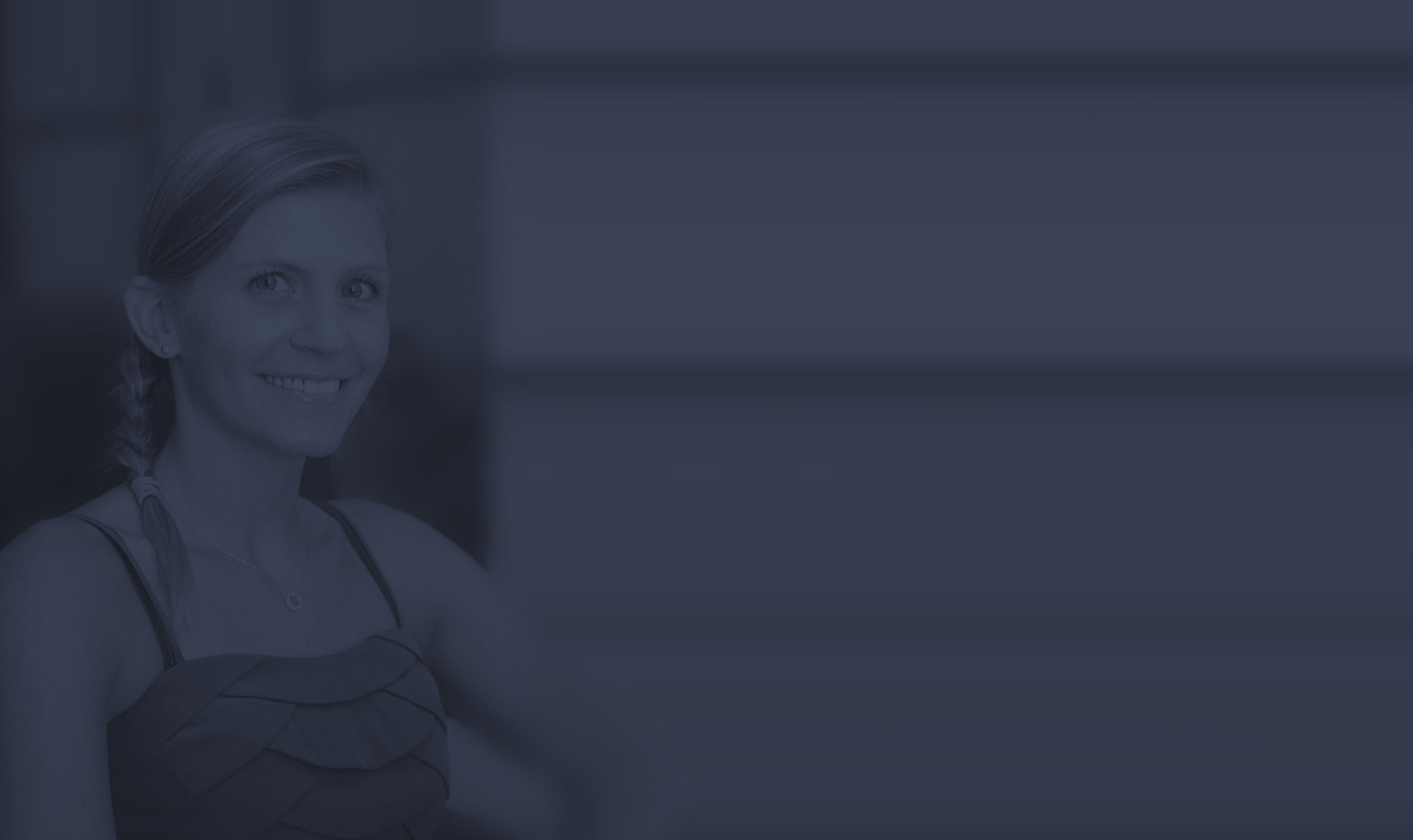 Finding an agency is quite complicated. There are plently of them and we don't really know which ones are ready and motivated to work with us. With Sortlist, they take the first step by sending a message, so it's easier. There is also a pre-selection in order to target only the best expert agencies, using many relevant selection criteria.

Jessica Fabre
Digital Communication Officer at Bourbon
Let us guide you to the best agency
From web design to advertising campaigns, we guide you to the right agency fitting your needs and budget. Then, compare and hire the one that's right for you.
100% free - Fee is charged to agencies willing to collaborate with you.