Scoprite e sfogliate il nostro intero catalogo di agenzie.
Pubblicate subito un nuovo progetto e trovate le agenzie che corrispondono alle vostre esigenze.
Lasciate che i nostri esperti del settore vi aiutino a scegliere l'agenzia più adatta.
Sfoglia i nostri fornitori
Cercate in un database di 38.000 fornitori di servizi di talento e collaborate con i migliori per le vostre esigenze specifiche.
Lasciate che le agenzie vengano da voi
Descrivete le vostre esigenze in un breve briefing contenente i vostri requisiti. Inviatelo alle agenzie che vi proponiamo e attendete la loro risposta.
Processo semplice, veloce e agile
Informazioni di mercato complete e aggiornate
Assistenza personale
Per saperne di più
I nostri consulenti vi guidano verso l'agenzia giusta
Lasciate che i nostri esperti del settore vi aiutino a scegliere l'agenzia più adatta e a trasformare la vostra idea in un progetto commerciale di successo.
Per saperne di più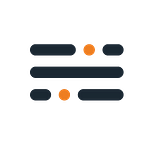 ---
Fifth Beat
Roma, Italia
We design and build digital products that change companies
Fifth Beat is a team of strategists, designers and engineers that craft innovative experiences that transform businesses and improve lives.
---
Servizi
11 servizi offerti da Fifth Beat
Nome del servizio
---
Recensioni correlate
---
A partire da
---
---
---
Squadra
52 membri del team di Fifth Beat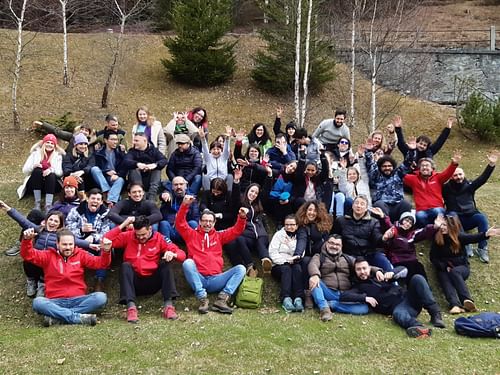 Storia
Fifth Beat is an innovation company with a passion for research, design, development and innovation management: we study, design, build, and grow products and services "with people, for people".
---
Premi
Fifth Beat è stato assegnato 1 volta
Interactive Key Award
2022-04-01
Mobile Communication & App.
---
---
Recensioni
6 recensioni per Fifth Beat
Chiara Caso
Design Manager a RCS
Servizio
Ergonomia (UX/UI)
BACKGROUND I am the Design Manager of an international publisher of newspapers and magazines, active in Italy and Spain. RCS is the publisher of the most important general news daily newspaper in Italy and, among the others, of the most read sport news newspaper. OPPORTUNITY / CHALLENGE For what projects/services did your company hire Fifth Beat? One of our publications was going to completely redesign their news app. We hired Fifth Beat for helping us in the user research activities we needed for the project: an initial discovery research focalized on Personas development, and, after the design phase, a round of usability testing on the app prototype. What were your goals for this project? We wanted to investigate needs and behaviour of our readers in order to identify the functionalities of the app that could be useful for them, to increase app adoption, both in terms of new downloads and engagement on the app (time spent on visit, page views). SOLUTION How did you select Fifth Beat? We initially selected three vendors based on their expertise in the media/publishing sector and their knowledge of qualitative user research methodology. The offers were then evaluated both by our marketing department and procurement officer, who negotiated the economics side of the offer. We chose Fifth Beat because they had the best value for money offer and because of their deep knowledge of our market. Describe the project in detail. After closing the pitch, Fifth Beat set up the project team and arranged a kickoff meeting which objective was to share the research plan: target users, objectives, timing, and output. Then they conducted 14 moderated user interviews - they took charge of the recruiting and meeting room hire, and we also had the chance of following a couple of them. The raw material of the interviews was organized into 3 kinds of deliverables: Personas - which were the main output we requested. a document with the most important insights. a codebook with the transcription of all the most interesting quotes taken from user interviews, which supported the insights and personas documents, organized for the theme. The research helped us to decide which features develop (for example, a recommendation engine based on user interests and bookmark and notification features). Three months later, we completed the UI design of the new app and built an interactive mockup on Invision. Fifth Beat conducted a round of usability tests on the prototype, with 10 users. This time the main deliverable was a detailed usability report that described user difficulties and UI, navigation, and interactive elements that we should fix to improve the overall usability of the app. What was the team composition? The team assigned to the first part of the project was of 5 people: 4 researchers (head of discovery, a senior researcher, two junior researchers, and an account), while on the usability test phase worked on the project a team of 4 people (3 researchers and a senior UX designer) RESULTS & FEEDBACK Can you share any outcomes from the project that demonstrate progress or success? I'm sorry but I cannot share metrics or company results. Anyway, we noticed a general improvement of main KPI's and better reviews of the app on app stores. How effective was the workflow between your team and theirs? Fifth Beat delivered both research activities in the agreed deadlines, even though they were very tight. What did you find most impressive about this company? I really appreciated the quality of the research deliverables: rich and very practical documents that we still use as a referral two years after the research was conducted. Are there any areas for improvement? I think that an aspect that could be improved is to better detail what is included in the offer during the negotiating phase
---
Andrea Mariani
Director a Fondo Pegaso
Servizio
Creazione di siti web
Settore
Governo e amministrazione
Thanks to Fifth Beat's efforts, they successfully redesigned the website into the next level, which motivated the internal team to strive in the industry. The team executed a smooth workflow to ensure the project's success. They were focused and skilled. BACKGROUND Please describe your company and your position there. I am general manager of Pegaso, pension fund of public utilities employees OPPORTUNITY / CHALLENGE For what projects/services did your company hire Fifth Beat? We hired Fifth Beat to redesign several communication services (as website) and to have support for new communication strategy. In our sector it is unusual think in terms of communication design and it is evident what are benefits of this approach SOLUTION How did you select Fifth Beat? I partecipate to learning course with some members of Fifth Beat and then I contacted them. Describe the project in detail and walk through the stages of the project. In the first phase there is a workshop with pension fund employees to individuate a protopersonas and most relevant needs to satisfy with website. Then we have several meetings where we examined several level of development of new website. At the end they helped us to organize tender to find company to implement the project of new website How many resources from the Fifth Beat team worked with you, and what were their positions? Five resources with different position RESULTS & FEEDBACK Can you share any outcomes from the project that demonstrate progress or success? The new website change perceptions of our members and allow to chenge perspective after several years How effective was the workflow between your team and theirs? Very effective. They went above and beyond to reach high-quality results. What did you find most impressive or unique about this company? Specialization in design communication is real difference compare to other provider, more concentrated on realization of communication services.
---
Maurizio Mattioli
Director, digital products a Zanichelli
Servizio
Ergonomia (UX/UI)
Thanks to the efforts of Fifth Beat, the client's main users are able to successfully access and use the portal. The team is communicative and collaborative, ensuring a successful ongoing engagement. The team is both professional and personable. BACKGROUND Introduce your business and what you do there. Zanichelli editore is one of the biggest educational companies in Italy. We develop a lot of applications, especially for teachers. We have digital book readers, three assessment platforms, and apps for creating lessons based on our digital content. I'm in charge of digital products, and I mainly work on applications for teachers and students. OPPORTUNITY / CHALLENGE What challenge were you trying to address with Fifth Beat? We had an idea for an app, and we designed and developed it ourselves. What resulted was something that our end users didn't use at all, because we didn't reach out to them to discuss their needs. As a result, we adopted a more design-focused approach three years ago and looked for a third-party development partner. SOLUTION What was the scope of their involvement? Fifth Beat provided UX development services for our main portal, which serves as a starting point for teachers and students into our digital products. Students activate their digital books through the portal. Students couldn't find what they were searching for through the site, so we started analyzing how we could improve it. We did the initial research and asked Fifth Beat to ideate and design the product with us. They can also do all sorts of development, but we've used internal people or other companies for that part. What is the team composition? We're working with 5–6 people right now, who cover different competencies. For example, we have one designer and three people dedicated to user research. We have a product manager on Fifth Beat's side, with whom I communicate very often, sometimes 3–4 times a day. He also has UX skills. The team changes throughout the year, depending on what we need. We need more researchers at the moment, due to what's happening with COVID. We need to understand how e-learning has changed teaching practices. How did you come to work with Fifth Beat? There weren't a lot of UX companies in Italy a few years ago, or companies that used design thinking to create a final product. Fifth Beat brought a lot of competencies. They could cover the initial user research, along with all the work necessary to arrive at a perfect mockup. We started with some small projects in the beginning. Those went well, so we expanded the engagement. How much have you invested with them? The cost so far is €700,000–€1,000,000 (approximately $800,000–$1,200,000 USD). What is the status of this engagement? We started working with Fifth Beat in July 2018 and it's ongoing. RESULTS & FEEDBACK What evidence can you share that demonstrates the impact of the engagement? Students are now able to find what they're looking for on our site. I can be sure that through the methodology we're using with Fifth Beat, we can deliver products that users really love and use. Fifth Beat has helped us not only with the product but with changing the way we define projects. Thanks to Fifth Beat, my company has adopted a more user-centric philosophy. We're more or less a classic publisher, so our earnings come mainly from selling paper books and audiobooks. My colleagues from other departments have used some of the things that Fifth Beat taught us. How did Fifth Beat perform from a project management standpoint? We used Basecamp to communicate in the beginning. It's good for some types of communication, but it's not ideal for managing backlog activities. We're using Slack for quick communication, and Jira for addressing all activities. We work in agile sprints for the design part. What did you find most impressive about them? The people working for them are very clever, and they can follow us through all the steps. Are there any areas they could improve? They've improved a lot during the time they've worked with us. I've talked to their boss about what could be improved on both sides. I'm really very happy with Fifth Beat, and I'm sure that, if there's a problem, I can just talk to them and solve it. The team we have now is very good across all elements. We're trying to be quicker in producing research and ideation output. Especially at this moment, speed is one of the most important parts. We have continuous challenges from real users. Do you have any advice for future clients of theirs? Fifth Beat is a great choice for someone looking to have a user-centric approach to their design.
---
Lavorato con Fifth Beat?
Condividi la tua esperienza con noi.
---
Contatto
Dati di contatto di Fifth Beat
Dettagli
---
---
Sede centrale

Via Ludovico di Savoia, 2b, Rome, Metropolitan City of Rome Capital, Italy
---